Personal, Social and Health Education
PSHE Deals with the issues of:
Drugs and Alcohol Awareness
Sex and Relationships (view the RSE and Health Education policy here)
Bullying
Jobseeking
Personal Budgeting and Money Management
Family Relationships
Understanding Young People Law and Order
Emotional Wellbeing
Domestic Violence
Preparing for Interviews
To view the latest PSHE policy click here
To view the PSHE flow chart click here
Useful links
Preparation For Adult Life (P4AL)
Tor School strives to develop the qualities and attributes pupils need to thrive as individuals, family members and members of society. P4AL is a planned developmental programme of learning, through which young people acquire the knowledge, understanding and skills they need to manage their lives now and in the future.
At Tor School we have developed a programme which is relevant and current to meet the needs of our students; specialist guest speakers, outside agencies and a dedicated P4AL team are all ways in which we ensure that topics covered are accurate and factual. Three core themes run through the programme of learning:
Health and Wellbeing; Relationships; Skills for Life. For further details of the topics covered in these core themes please refer to our curriculum offer.
RSE (Relationships and Sex Education) is part of our P4AL offer and is a statutory requirement.
Careers Education
View the long term and medium term CEIAG planning here
View the 2019 CEIAG policy here
All KS4 students have access to independent careers advice, delivered by:
Useful careers information for parents and students:
https://www.bbc.co.uk/bitesize/careers
https://www.careerpilot.org.uk/
Post 16 Destinations

Click the image to view the providers: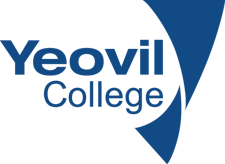 Apprenticeships
Alternative Provision
Click here to see the alternative provision we access
Careerometer

The widget can below can be used to explore and compare key information about occupations and identify potential careers.
Double click on the cards and type in the job title you are interested in.