Career Provider Access Statement Jan 2022
To view the latest careers guidance follow the link:
Careers Fair October 2021
Personal, Social and Health Education
PSHE Deals with the issues of:
Drugs and Alcohol Awareness

Sex and Relationships (view the RSE and Health Education policy here)

Bullying

Jobseeking

Personal Budgeting and Money Management

Family Relationships

Understanding Young People Law and Order

Emotional Wellbeing

Domestic Violence

Preparing for Interviews
To view the latest PSHE policy click here
To view the PSHE flow chart click here
Useful links
Preparation For Adult Life (P4AL)
Tor School strives to develop the qualities and attributes pupils need to thrive as individuals, family members and members of society. P4AL is a planned developmental programme of learning, through which young people acquire the knowledge, understanding and skills they need to manage their lives now and in the future.
At Tor School we have developed a programme which is relevant and current to meet the needs of our students; specialist guest speakers, outside agencies and a dedicated P4AL team are all ways in which we ensure that topics covered are accurate and factual. Three core themes run through the programme of learning:
Health and Wellbeing; Relationships; Skills for Life. For further details of the topics covered in these core themes please refer to our curriculum offer.
RSE (Relationships and Sex Education) is part of our P4AL offer and is a statutory requirement.
Careers Education
View the long term and medium term CEIAG planning here
View the 2021 CEIAG policy here
All KS4 students have access to independent careers advice, delivered by:

Careers and Skills Adviser:
Emma France
Emma.france@abri.co.uk
01935 404096
07833 288879
Useful careers information for parents and students:
Proven to boost career confidence and clarity of outcome and already used successfully with graduates and career changers, we have created a version specially written for parents like you to use with your teenagers. With the INSPiRED framework at its heart, INSPiRED Teenager gives you the key questions you need to help your bright student discover who they are and what matters most to them.

www.careeralchemy.co.uk
Careers Hub Padlet for students:
One stop shop for post 16
Careers Hub Padlet for Teachers


https://www.bbc.co.uk/bitesize/careers


https://www.careerpilot.org.uk/



Work It: careers talks with young people.
Meet Bejay, Mia and Callum and hear their inspiring stories:
Bejay is a 24 year old Entrepreneur from East London. His career story started at just 14 years of age by starting a lemonade stand in his school playground.

Mia is an 18 year old Campaign Planner at HomeServe in Walsall. She spent her whole life wanting a career in musical theatre, but changed her mind in Year 13. She tells us how she resisted the automatic option to go to university by trying out work experience – a decision which has changed her career for the better.

Callum is a 21 year old Claims Handler at Aviva in Norwich. Despite struggling with lessons at school, Callum shares his insight about how his love of people and socialising led him to a brilliant career
Post 16 Destinations

Click the image to view the providers: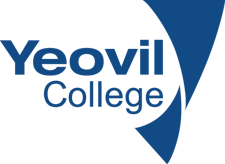 Apprenticeships
Alternative Provision
Click here to see the alternative provision we access
Careerometer

The widget can below can be used to explore and compare key information about occupations and identify potential careers.
Double click on the cards and type in the job title you are interested in.